Bachelor's Degree in Network Technology and Applications Development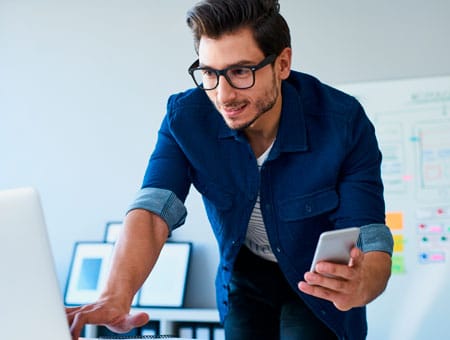 Future Start DateJanuary 10
Duration
3 years
Following the curricular sequence

The Bachelor's Degree in Network Technology and Applications Development program will equip students to configure, manage, and audit communications networks. They will develop the skills needed to apply several programming languages, manage relational databases, and design dynamic websites that integrate and manage various web technologies.
Outstanding Courses
Networks Security and Auditing
Introduction to Electronic Commerce and Laboratory
Data Base Management and Laboratory
Object Oriented Programming and Laboratory (Java)
Programming and Laboratory in:
• C#
• Phyton
• Visual Basic
• JavaScript
Possible Employment Opportunities
Systems Analyst Assistant

Computing Center Technician

Database Administrator and Designer

Computer Network Administrator

Webpage Designer

PC User Support Technician

IT Service Analyst


Systems analyst/developer
Program Competencies
The graduated will develop the following competences:
Communicate effectively in written and oral form, in English as a second language and in Spanish, developing creativity and sensibility toward assertive communication.
Critically analyze the economics, sociological, ethical and political problems in the modern world, thus contributing to society and improving the quality of life.
Develop skills related to the access and processing of information as well as how to administer application programs, such as: text processing, spreadsheet and databases.
Install and configure physical and logical components of computers, as well as their diagnosis and maintenance.
Analyze, design and develop applications for various platforms (web and desktop), responding to the needs of users and in compliance with ethical values.
Install, configure, administer and audit networks to provide support to the communication systems in companies.
Design and manage relational databases using structured languages for effective information management.